NUO
A healthy, happy brain and active life
for older adults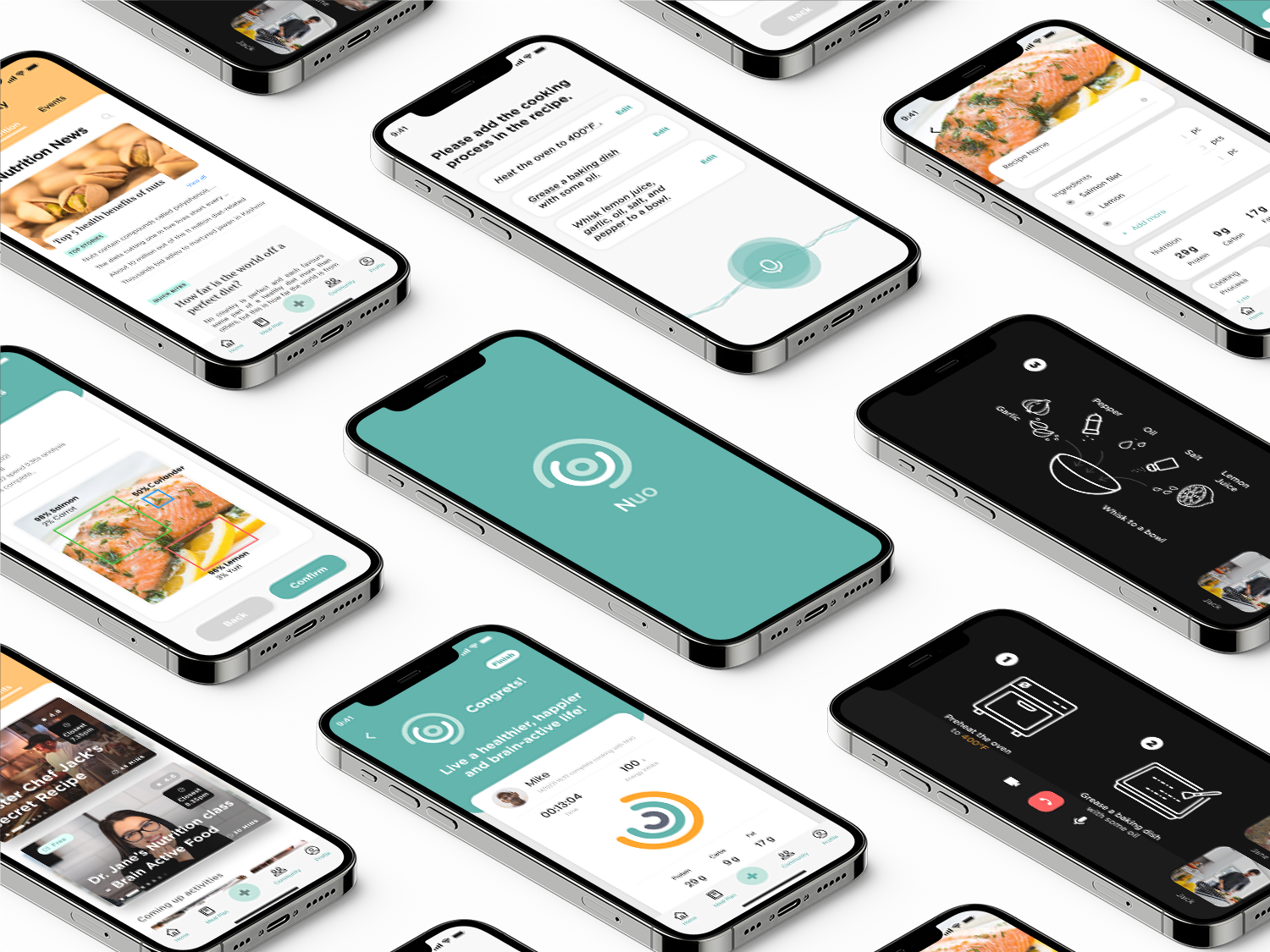 Overview
Nuo is an app and a device for improving older adults' nutrition status via physical and psychological method.

Currently, population structure becomes older and older, and mulnutrition is a big issue now happening around the world. In this project, we invesitage the reason of mulnutrition and design an application to improve older adults eating habit and social connection to alleviate this problem.



Role
User Research
UI/UX design

Teammates
Max Drake
Liu Liuziyi
Fiona Wei

Duration
Sep. 2020 - Jan. 2021 (5 month)

Category
UI/UX design
Human-centred design
Problem

There are over 20% of UK people over 60 years old and according to the report from Institute of Economic Affairs, 40% of them have clinical depression and 1 in 10 people have mulnutrition problem.

How do we tackle the malnutrition and loneliness problem for elderly people while our society structure become older?

Our reseach quesition is that "How might we improve the health eating and social activity for elderly people in UK?"
User Journey Map


Wer start from user interview and draw the journey map to understand the touch we can intervene.
After that, we found Recipe is a place we can experiment and improve.

Interview with various background experts


In order to gain insight from professional background, we found expert from various areas.

We found that loneliness and malnutrition are not two seperate issues. They will effect each other. If we want to improve the situation, we need to tackle not just one of them.
Brainstorming

the relationship among social, food and ability

Ideation process


At this stage, we use quick generate groups of ideas and filter out some to do further experiment and low-fiedility prototype.

What we choose is an app and device to increase social interaction and healthy food eating for older adults.
Low-fidelity Prototyping
App wireframe and low-fiedility prototype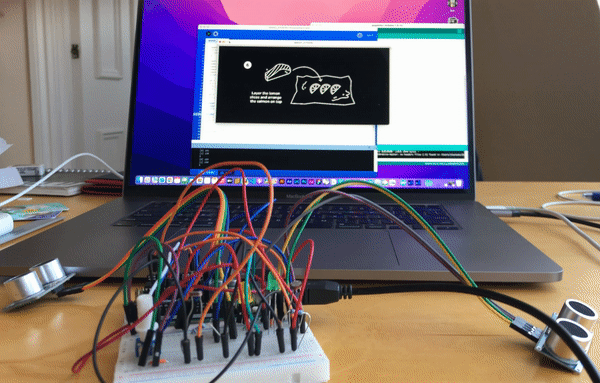 User validation


After building the app and devices, we also do user validation. We recipe several feedbacks. For example, older adults love the idea of reading recipe but it needs to be clean. And other adults mention that the step by step receip will really help them while cook a new dish and will affect their choice about meal.
Final Concept:

An app to provide meal plan, recipe library and build community for older adults to encourage them eating health.
We also build an device to assist older adults to tangiblised nutrition for them easy to see the amount of nutrition they take.
Recipe working System map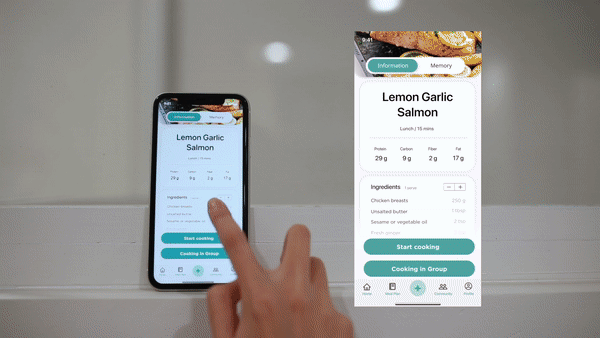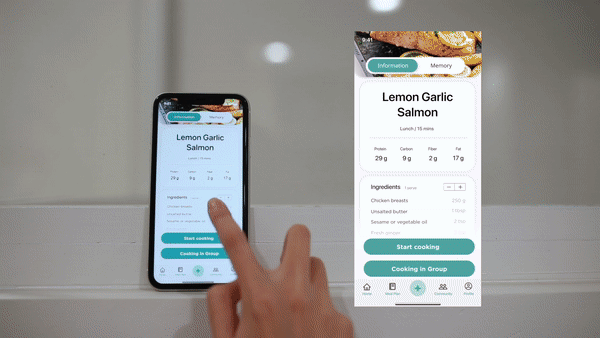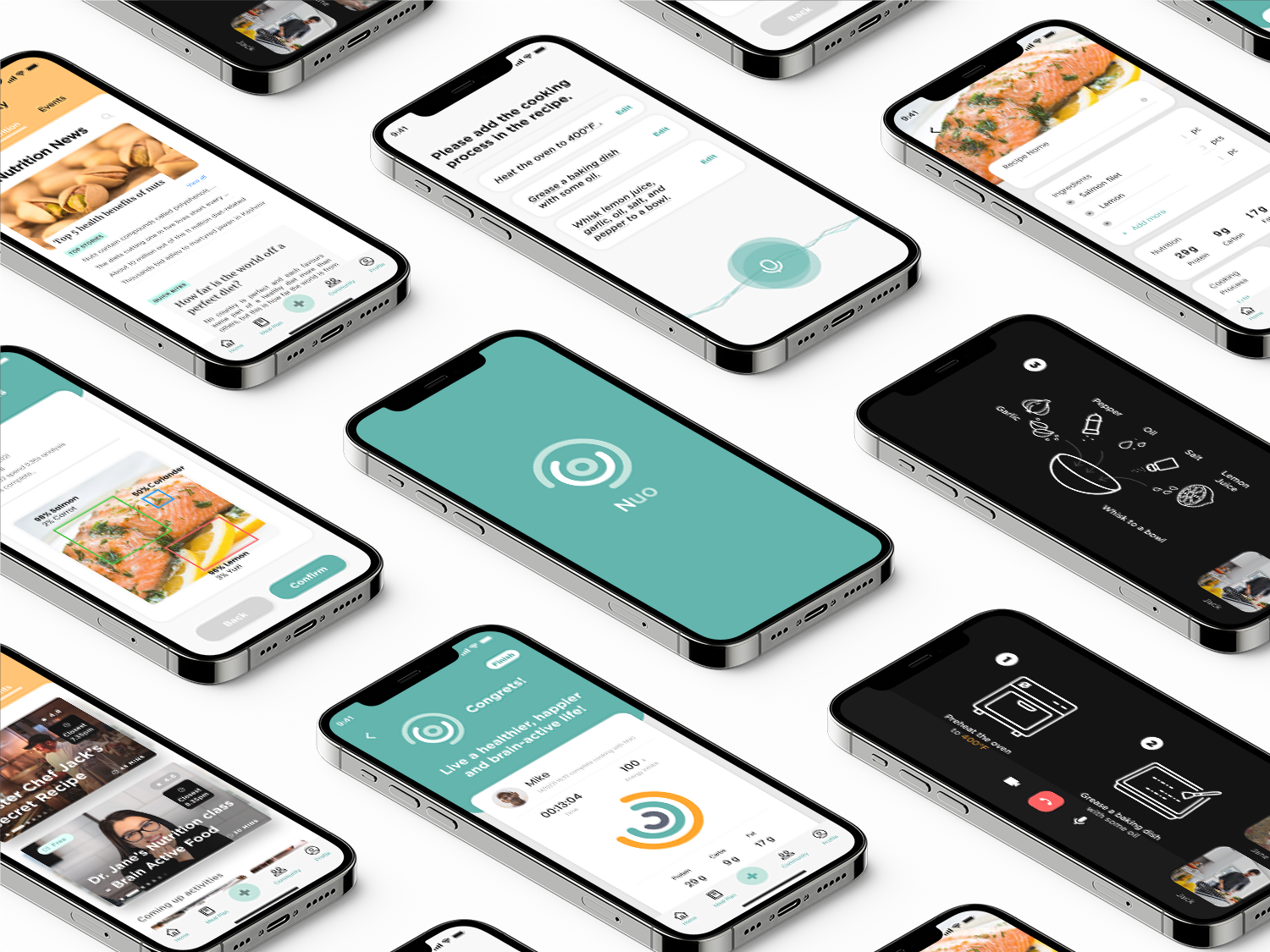 Conclusion:


Nuo with an app and a device to help older adults improve their eating habit and enhacne social connetcion.
To achieve " Happier, Healther, and Brain active Life"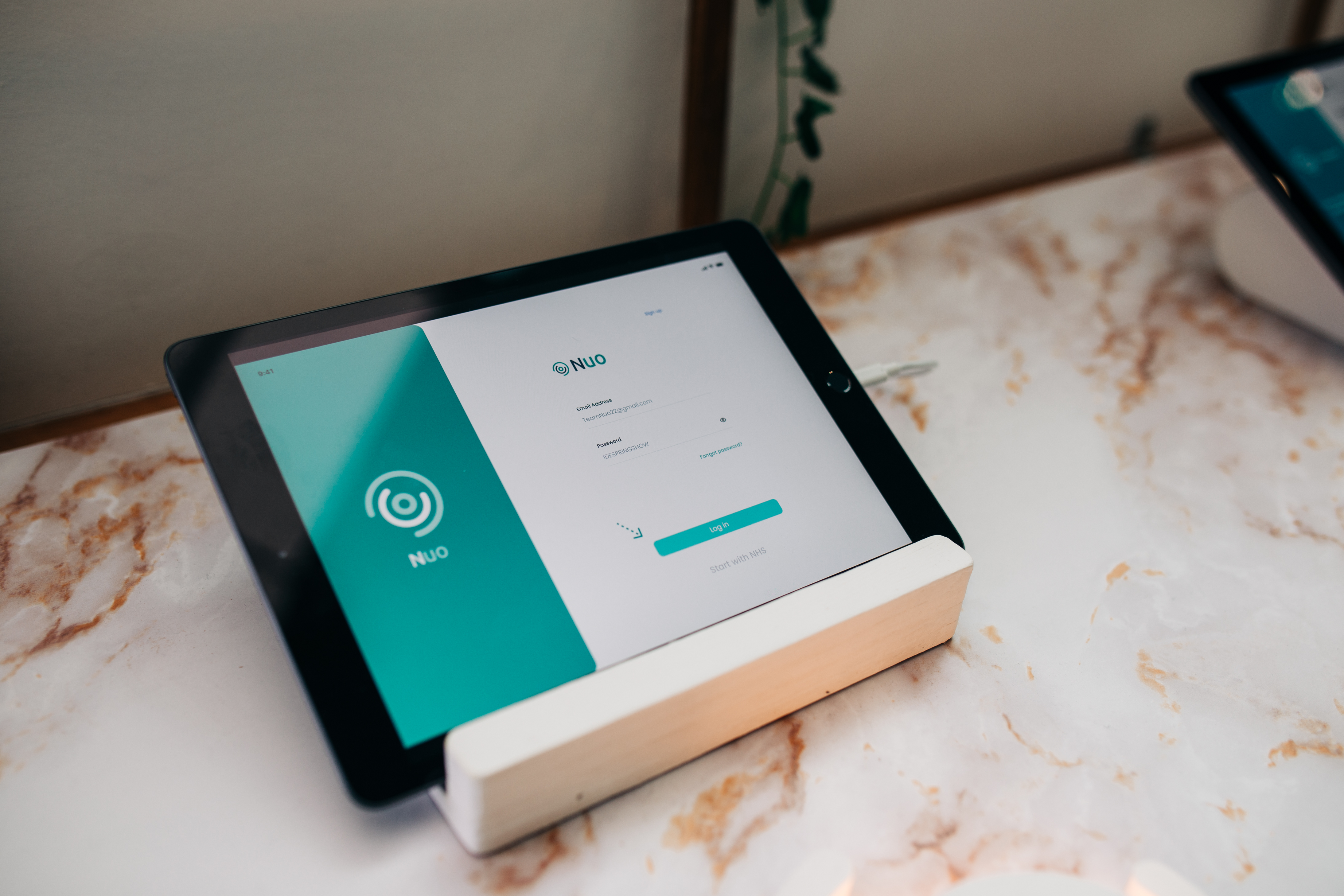 2022 Imperial College Spring Show
Special ThanksAudrey Gaulard

Innovation Design Engineering 2nd year Lead
Imperial College London
Dr. Elena Dieckmann

Innovation Design Engineering 2nd year Lead
Imperial College London
Iulia Ionescu

Visiting tutor
Royal College of Art
Prof. Claudia Cooper

Faculty of Brain Sciences
University College London
Prof.Paul Higgs

Sociology of Ageing
University College London
David Chen

Nutritionist
Seth Drake

Bartender
Exhibition:

2022 Imperial College London Spring Show